Authored & Co-authored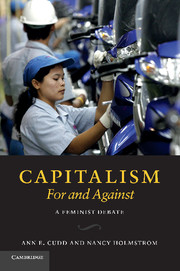 Political philosophy and feminist theory have rarely examined in detail how capitalism affects the lives of women. Ann Cudd and Nancy Holmstrom take up opposing sides of the issue, debating whether capitalism is valuable as an ideal and whether as an actually existing economic system it is good for women. In a discussion covering a broad range of social and economic issues, including unequal pay, industrial reforms and sweatshops, they examine how these and other issues relate to women and how effectively to analyze what constitutes 'capitalism' and 'women's interests'. Each author also responds to the opposing arguments, providing a thorough debate of the topics covered. The resulting volume will interest a wide range of readers in philosophy, political theory, women's studies and global affairs
Reviewed by Jonathan Wolff on Notre Dame Philosophical Reviews
Reviewed by Julie P. Torrant on Signs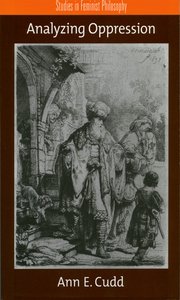 Analyzing Oppression presents a new theory of social oppression, which tackles the fundamental question: if there is no natural hierarchy among humans, why are some cases of oppression so persistent? Cudd argues that the explanation lies in the coercive co-opting of the oppressed to join in their own oppression. This answer sets the stage for analysis throughout the book, as it explores the questions of how and why the oppressed join in their oppression. Cudd argues that oppression is an institutionally structured harm perpetrated on social groups by other groups using direct and indirect material, economic, and psychological force. Among the most important and insidious of the indirect forces is an economic force that operates through oppressed persons' own rational choices. The book argues that this force is especially insidious because it conceals the fact of oppression from the oppressed and from others who would be sympathetic to their plight. The oppressed come to believe that they suffer personal failings and this belief appears to absolve society from responsibility. While on Cudd's view oppression is grounded in material exploitation and physical deprivation, it cannot be long sustained without corresponding psychological forces. Cudd examines the direct and indirect psychological forces that generate and sustain oppression. She discusses strategies that groups have used to resist oppression and argues that all persons have a moral responsibility to resist in some way. In the concluding chapter Cudd proposes a concept of freedom that would be possible for humans in a world that is actively opposing oppression, arguing that freedom for each individual is only possible when we achieve freedom for all others.
Reviewed by Ruth Sample on Notre Dame Philosophical Reviews
A dialogue about oppression and exploitation between Ann Cudd and Matt Zwolinski on Philosophy TV
Symposium on the book with three criticisms and Ann Cudd's reply on Gender, Race, and Philosophy: The Blog

Edited & Co-edited
Philosophical Perspectives on Democracy in the 21st Century Spring 2014
(co-edited with Sally Scholz)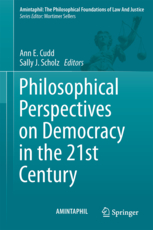 This work offers a timely philosophical analysis of fundamental principles of democracy and the meaning of democracy today.  It explores the influence of big money and capitalism on democracy, the role of information and the media in democratic elections, and constitutional issues that challenge democracy in the wake of increased threats to privacy since 2001 and in light of the Citizens United decision of the US Supreme Court. It juxtaposes alternate positions from experts in law and philosophy and examines the question of legitimacy, as well as questions about the access to information, the quality of information, the obligations to attain epistemic competence among the electorate, and the power of money. Drawing together different political perspectives, as well as a variety of disciplines, this collection allows readers the opportunity to compare different and opposing moral and political solutions that both defend and transform democratic theory and practice.

Feminist Theory: A Philosophical Anthology Blackwell Publishing 2004
(co-edited with Robin Andreasen)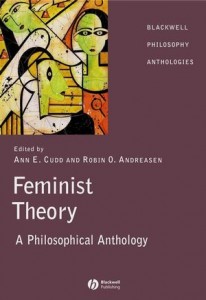 Feminist Theory: A Philosophical Anthology addresses seven philosophically significant questions regarding feminism, its central concepts of sex and gender, and the project of centering women's experience.
Topics include the nature of sexist oppression, the sex/gender distinction, how gender-based norms influence conceptions of rationality, knowledge, and scientific objectivity, feminist ethics, feminst perspectives on self and autonomy, whether there exist distinct feminine moral perspectives, and what would comprise true liberation.
Features an introductory overview illustrating the development of feminism as a philosophical movement
Contains both classic and contemporary sources of feminist thought, including selections by Mary Wollstonecraft, John Stuart Mill, Simone de Beauvior, Kate Millett, Bell Hooks, Marilyn Frye, Martha Nussbaum, Louise Antony, Sally Haslanger, Helen Longino, Marilyn Friedman, Catharine MacKinnon, and Drucilla Cornell.

Theorizing Backlash: Philosophical Reflections on the Resistence to Feminism Rowman & Littlefield 2002
(co-edited with Anita Superson)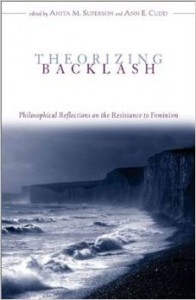 Contrary to the popular belief that feminism has gained a foothold in the many disciplines of the academy, the essays collected in Theorizing Backlash argue that feminism is still actively resisted in mainstream academia. Indeed, as feminist perspectives have been brought to bear on topics of traditional philosophical interest, many feminist thinkers have been confronted with scorn and marginilization. Contributors to this volume consider the professional, philosophical, and personal backlashes against feminist thought, and reflect upon their ramifications. The conclusion is that the disdain and irrational resentment of feminism, even in higher education, amounts to a backlash against progress.
Book Chapters & Contributions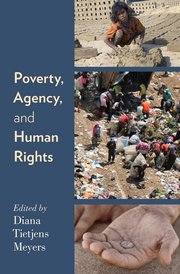 Agency and Intervention: How (Not) to Fight Global Poverty
in Poverty, Agency, and Human Rights
Edited by Diana Meyers
Oxford University Press 2014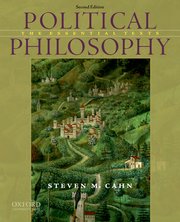 Introduction to Iris Marion Young, Five Faces of Oppresion
in Political Philosophy: The Essential Texts
Edited by Steven Cahn
Oxford University Press 2014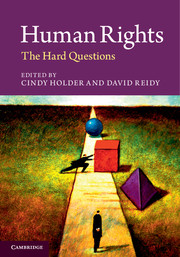 Human Rights and Global Equal Opportunity: Inclusion Not Provision
in Human Rights: The Hard questions
Edited by Cindy Holder & David Reidy
Cambridge University Press 2013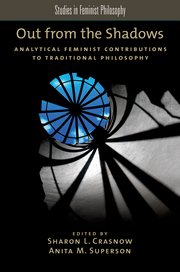 Resistence is (Not) Futile: Feminism's Contribution to Political Philosophy
in Out From the Shadows
Edited by Anita Superson & Sharon Crasnow
Oxford University Press 2012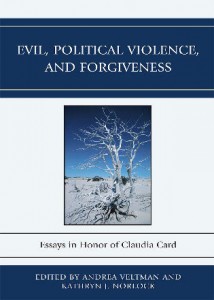 When to Intervene: Atrocity, Inequality, and Oppression
in Evil, Political Violence and Forgiveness: Essays in Honor of Claudia Card
Edited by Andrea Veltman
Rowman & Littlefield 2009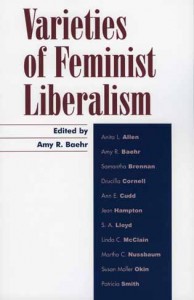 The Paradox of Liberal Feminism: Choice, Rationality, and Oppression.
in Varieties of Feminist Liberalism
Edited by Amy Baehr
Rowman and Littlefield 2004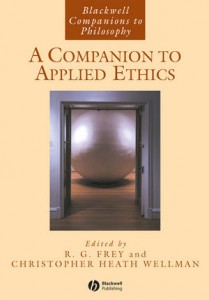 Sexism (with Leslie Jones)
in Blackwell's Guide to Applied EthicsEdited by Ray Frey and Christopher Wellman
Blackwell Publishers 2002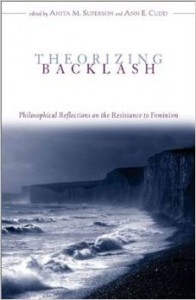 Analyzing Backlash to Progressive Social Movements
and
When Sexual Harassment is Protected Speech: Facing the Forces of Backlash in Academe
in Theorizing Backlash: Philosophical Reflections on the Resistence to Feminism
Edited by Anita Superson and Ann Cudd
Rowman and Littlefield 2002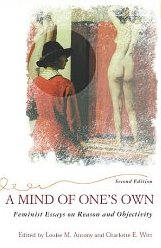 Rational Choice Theory and the Lessons of Feminism
In A Mind of One's Own
Edited by Louise Antony and Charlotte Witt
Westview Press 2002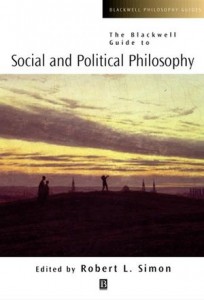 Preference, Rational Choice, and Democratic Theory
Blackwell Guide to Social and Political Philosophy
Edited by Robert Simon
Blackwell Publishers 2001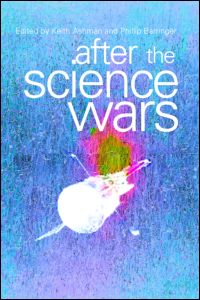 Objectivity and Ethno-Feminist Critiques of Science
in After the Science Wars
Edited by Keith Ashman and Philip Baringer
Routledge 2001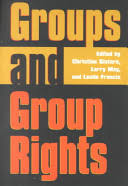 Non-Voluntary Social Groups
in Groups and Group Rights
Edited by Christine Sistare, Larry May, and Leslie Francis
University of Kansas Press 2001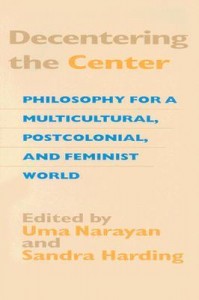 Multiculturalism as a Cognitive Virtue for Scientific Practice
in Decentering the Center: Philosophy for a Multicultural, Postcolonial, and Feminist World
Edited by Sandra Harding and Uma Narayan
Indiana University Press 2000
Psychological Explanations of Oppression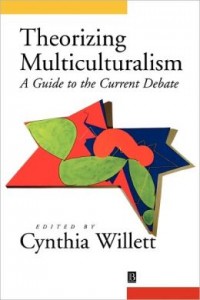 in Theorizing Multiculturalism: A Guide to Current Debate
Edited by Cynthia Willett
Blackwell Publishers 1998